PHILADELPHIA MEDIA MONITORING SERVICE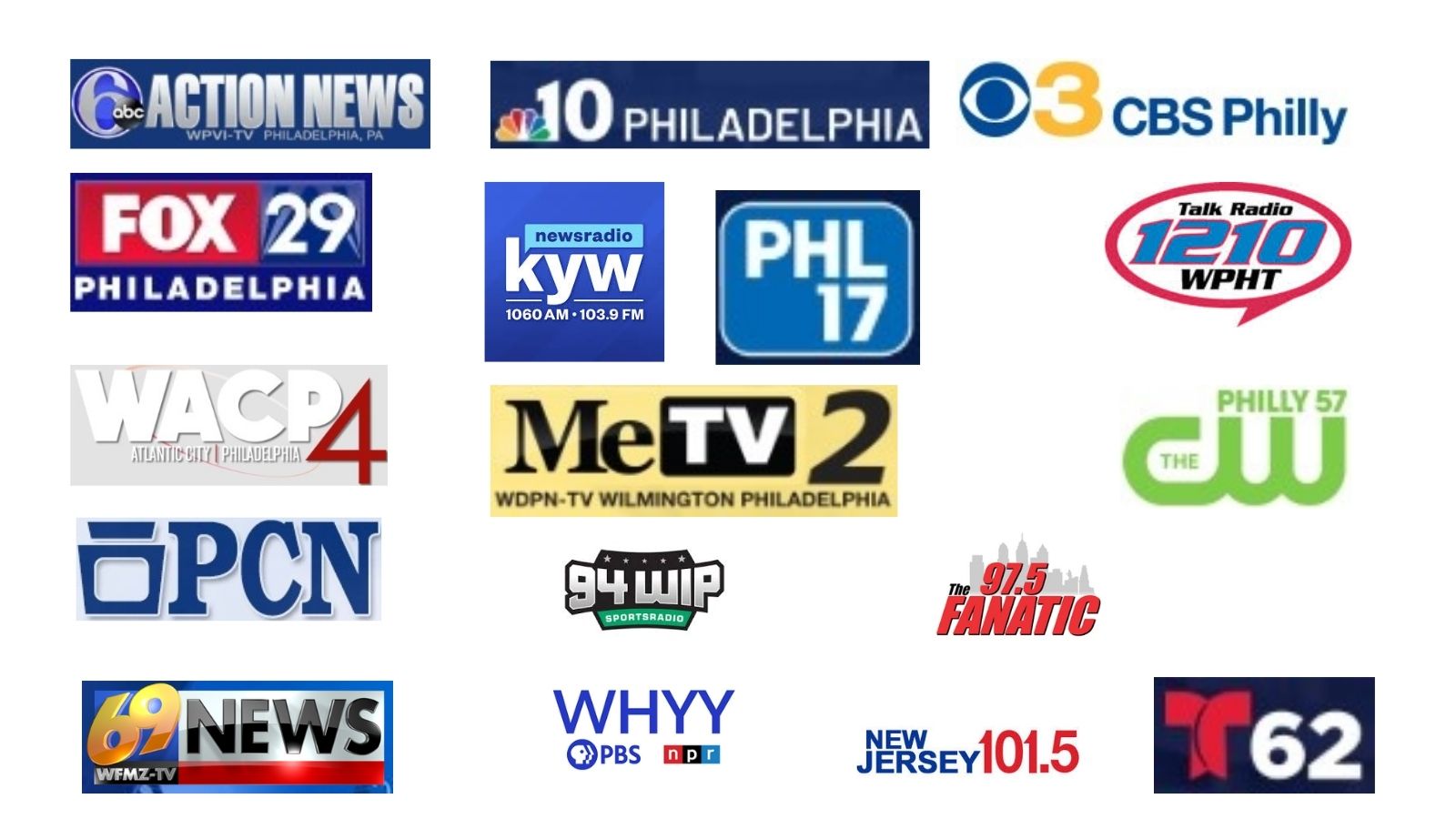 Contact Us
Philadelphia is the fourth largest media market in the United States. Monitoring all Philadelphia media outlets is an immense task. Our team monitors all Philadelphia TV, radio, and online news outlets to find the information you need to make the best PR decisions and ensure your company's image is represented appropriately.
Metro Monitor's Media Monitor Pro service provides clients with instant access to clips and email alerts for local Philadelphia network news, local cable news stations, Spanish language news, local radio news programs, and hyper local online news sources. With our media monitoring platform, you can categorize and save clips to the cloud, build coverage reports and search an unlimited number of keywords.
MEDIA MONITOR PRO UNLIMITED SERVICE INCLUDES
Comprehensive TV, Radio, and Online Philadelphia media monitoring
Instant email alerts whenever the news that is important to you is mentioned in the Philadelphia media
24/7 news monitoring and access to media results
Unlimited search terms
Unlimited High Definition TV news clip downloads
Unlimited radio news clip downloads
Spanish language news and public broadcasting news programs
Comprehensive online news monitoring
Permanent online storage for all saved media
No contract required (use the service as long as you need)
Complete Media Metrics to measure the audience, media value, and impact of your media coverage
Cloud-based Media Monitor Pro portal for quick access, reporting, and analysis of your media mentions
Broadcast News Power Search (Instant search access to any news program you need)
The Metro Monitor advantage (call or email and receive friendly assistance right away)
WE MONITOR THESE PHILADELPHIA TV AND RADIO STATIONS
PHILADELPHIA MEDIA MONITORING AND BEYOND
Metro Monitor can also help you with media monitoring from 209 media markets outside of Philadelphia. We provide proactive media monitoring of media throughout the state of Pennsylvania and the United States.
Our Media Monitor Pro tool gives communication professionals all of the tools you need to monitor and analyze your Philadelphia based media coverage in a single platform.